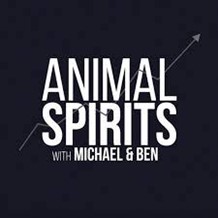 Gibson Smith, Portfolio Manager, CIO of Smith Capital Investors joins Animal Spirits' Podcast hosts, Ben Carlson and Michael Batnick of Ritholtz Wealth Management to discuss the state of the fixed income market and what to watch for in the coming year.
Let's Talk – Smith Capital Investors
Our mailing address is:
Smith Capital Investors
1430 Blake Street
Denver, CO 80202
303-597-5555
833-577-6484
info@smithcapitalinvestors.com
www.smithcapitalinvestors.com
The opinions and views expressed are as of the date published and are subject to change without notice. This is for informational purposes only and should not be used or construed as an offer to sell, a solicitation of an offer to buy, or a recommendation to buy, sell or hold any security, investment strategy, or market sector. No forecasts can be guaranteed and past performance does not guarantee future results. Opinions and examples are for illustrative purposes of broader themes and are not an indication of trading intent. There is no guarantee that the information supplied is accurate, complete, or timely, and its use does not guarantee positive results, including in circumstances where Smith Capital Investors is managing investment products with a financial interest in the securities mentioned. Investing involves risk, including the possible loss of principal and fluctuation of value. Fixed income securities are subject to additional risks including, but not limited to, currency fluctuations, political and economic uncertainty, increased volatility, and failure of an issuer to make timely payments.
SCI00120(v2) 12/31/2021