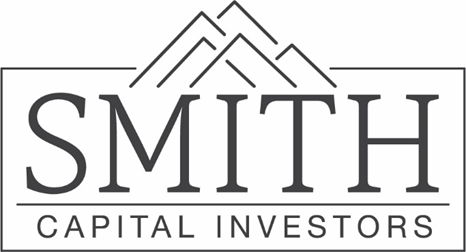 Capital Allocation- Resiliency Back in Focus
We have worked our way through the majority of the 2Q corporate reporting season and broadly speaking we still see significant amounts of capital being generated by companies.
Significant capital generation puts a lot of optionality into the hands of management teams—namely how and where they allocate that capital and how that decision will create value for stakeholders. In this vein, we find that understanding management intentions to be one of the most useful analyses one can do when trying to figure out the direction of a future capital structure—getting riskier, more conservative, or balanced—and thus the risk-adjusted return potential of a particular bond.
Many think of capital allocation as having zero-sum dynamics – for instance, cash that goes toward paying down debt isn't available to be paid out as dividends and therefore benefits creditors and not equity holders. We disagree, as we feel that effective capital allocation can enhance resiliency, increase optionality, align incentives, and create value for all capital structure constituents. In our experience, capital allocation strategies that optimize value across the capital structure are a hallmark of some of the best investment opportunities.
One capital allocation strategy that we believe creates value across constituents is using excess cash flow to pay down debt when times are good. The benefits to lenders are obvious, but there are definite benefits to shareholders. While this cash doesn't get sent out to shareholders for immediate gratification, it does create future financing optionality (more future debt capacity when the business may face cash outflows) and resiliency for the business (lower default risk, lower refinancing risk, lower fixed cash outflows in the future), both of which create option value for shareholders.
This earnings season we have seen an uptick in creditor friendly capital allocation, with Ford Motor, Murphy Oil, Lumen Technologies, KAR Auction Services, Post Holdings, and Delta Airlines among companies that have recently announced tender offers to repurchase debt or utilized make whole call options to take out debt early. Many other companies have called bonds, paid down credit lines, or bought back debt in the open market. Most of these actions are focused on reducing the amount of debt outstanding with near-term maturities, but others are geared toward lowering the cost of capital or buying back debt at a discount to par.
To be clear, we don't see share repurchases or dividends going away, but we do see management teams taking a balanced approach to capital allocation in response to potential dark clouds gathering on the horizon. Should the fundamental outlook deteriorate, we would expect more management teams to emphasize optionality, resiliency, and defensiveness within capital allocation strategies. At Smith Capital Investors we look to align our credit investments with management teams that similarly prioritize these capital allocation frameworks.
INSTITUTIONAL INVESTOR USE ONLY
Limited Near-Term Refinancing Risk

Source: Goldman Sachs Credit Strategy Research August 12, 2022
Let's talk – Smith Capital Investors
Our mailing address is:
Smith Capital Investors
1430 Blake Street
Denver, CO 80202
303-597-5555
833-577-6484
info@smithcapitalinvestors.com
www.smithcapitalinvestors.com
The opinions and views expressed are as of the date published and are subject to change without notice of any kind and may no longer be true after any date indicated. Information presented herein is for discussion and illustrative purposes only and should not be used or construed as financial, legal, or tax advice, and is not a recommendation or an offer or solicitation to buy, sell or hold any security, investment strategy, or market sector. No forecasts can be guaranteed, and the author and Smith Capital Investors assume no duty to and do not undertake to update forward-looking predictions or statements. Forward-looking predictions or statements are subject to numerous assumptions, risks, and uncertainties, which change over time. Actual results could differ materially from those anticipated in forward-looking predictions or statements.
Any investment or management recommendation in this document is not meant to be impartial investment advice or advice in a fiduciary capacity and is not tailored to the investment needs of any specific individual or category of individuals. Opinions and examples are meant as an illustration of broader themes, are not an indication of trading intent, and are subject to changes at any time due to changes in the market or economic conditions. The information presented herein has been developed internally or obtained from sources believed to be reliable; however, neither the author nor Smith Capital Investors guarantees that the information supplied is accurate, complete, or timely, nor are there any warranties with regards to the results obtained from its use.  It is not intended to indicate or imply that any illustration/example mentioned is now or was ever held in any portfolio.
Past performance is no guarantee of future results. As with any investment, there is a risk of loss. Investing in a bond market is subject to risks, including market, interest rate, issuer, credit, inflation, default, and liquidity risk. The bond market is volatile. The value of most bonds and bond strategies are impacted by changes in interest rates. The return of principal is not guaranteed, and prices may decline if an issuer fails to make timely payments or its credit strength weakens. High yield or "junk" bonds involve a greater risk of default and price volatility and can experience sudden and sharp price swings.
Please consider the charges, risks, expenses, and investment objectives carefully before investing. Please see a prospectus, or, if available, a summary prospectus containing this and other information. Read it carefully before you invest or send money. Investing involves risk, including the possible loss of principal and fluctuation of value.
All indices are unmanaged. You cannot invest directly in an index. Index or benchmark performance presented in this document does not reflect the deduction of advisory fees, transaction charges, and other expenses, which would reduce performance.
This material may not be reproduced in whole or in part in any form, or referred to in any other publication, without express written permission from Smith Capital Investors.
Smith Capital Investors, LLC is a registered investment adviser.
SCI00310