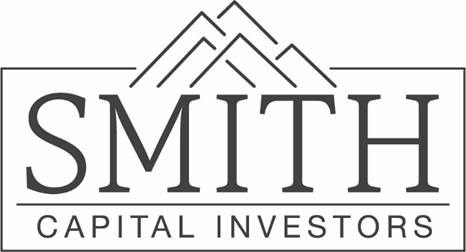 Key Themes for 2023: Investment Grade Credit
Investment Grade Credit
Jonathan Aal, Portfolio Manager, IG Credit
We have gone through one of the largest and quickest repricing of capital in the history of U.S. financial markets. As of December 13, 2022, investment grade corporate credit spreads are only 36bps wider YTD. A year ago, most of us would likely have said those two sentences should not come in sequence with the insinuation being greater spread widening would have been expected. This is not an unreasonable thought.
Despite the widespread repricing of money making its way into every nook and cranny of markets, broad based corporate fundamentals, balance sheets, credit quality, liquidity profiles, and maturity ladders have handled things well so far. This lends credence to why excess returns in credit did relatively well this past year reporting at -1.08% as of December 13, 2022.
As we peer into 2023, one thing we know for certain is the path forward will not chart a straight line. We need to consider the lagged effect of the 2022 monetary policy working its way through the 2023 economy and therefore the fundamental inputs to corporate and consumer credit profiles. Paired with current spread valuations, we should remain vigilant around the potential vulnerability of earnings and therefore spreads.
Since 2020, we have noted more sector dispersion when it comes to the position of varying businesses in the business cycle. This shouldn't come as a big surprise as through the pandemic some companies thrived while others paused for varying periods of time. We bring this up as we look to 2023, because we would not be surprised to see business cycle dispersion become more evident in sector spread valuations. Having the credit expertise to correctly identify where a particular issuer is in its business cycle will be imperative to enhancing both security selection and avoidance.
We foresee the conversation around spreads versus yields, as it pertains to valuations, continuing to be meaningful; particularly in an environment where despite the increase of yields, durations remain elevated, specifically within investment grade. This leaves investors more exposed to changes in both credit and interest rate risk in both directions. While no prior period is a perfect analog for the future currently staring us in the face, we do believe all-in yields matter for credit investors. When yields are higher, this income has the potential to cushion against volatility and therefore increases the probability of realizing positive risk-adjusted returns. Ultimately, we believe both yields and spreads will be important.
Regardless of what future conditions materialize, we are confident that the path will not be straight, and the impact on individual company growth, earnings, and cash flows will be differentiated. As such, we will continue to fully exercise our active management nimbleness when it comes to portfolio construction and hunt for securities that may possess more attractive risk/reward profiles than the broader market.
INSTITUTIONAL INVESTOR USE ONLY
To read our full 2023 Outlook, click here
Let's keep talking!
Smith Capital Investors
Our mailing address is:
Smith Capital Investors
1430 Blake Street
Denver, CO 80202
303-597-5555
833-577-6484
info@smithcapitalinvestors.com
www.smithcapitalinvestors.com
The opinions and views expressed are as of the date published and are subject to change without notice of any kind and may no longer be true after any date indicated. Information presented herein is for discussion and illustrative purposes only and should not be used or construed as financial, legal, or tax advice, and is not a recommendation or an offer or solicitation to buy, sell or hold any security, investment strategy, or market sector. No forecasts can be guaranteed, and the author and Smith Capital Investors assume no duty to and do not undertake to update forward-looking predictions or statements. Forward-looking predictions or statements are subject to numerous assumptions, risks, and uncertainties, which change over time. Actual results could differ materially from those anticipated in forward-looking predictions or statements.
Any investment or management recommendation in this document is not meant to be impartial investment advice or advice in a fiduciary capacity and is not tailored to the investment needs of any specific individual or category of individuals. Opinions and examples are meant as an illustration of broader themes, are not an indication of trading intent, and are subject to changes at any time due to changes in the market or economic conditions. The information presented herein has been developed internally or obtained from sources believed to be reliable; however, neither the author nor Smith Capital Investors guarantees that the information supplied is accurate, complete, or timely, nor are there any warranties concerning the results obtained from its use. It is not intended to indicate or imply that any illustration/example mentioned is now or was ever held in any portfolio.
Past performance is no guarantee of future results. As with any investment, there is a risk of loss. Investing in a bond market is subject to risks, including market, interest rate, issuer, credit, inflation, default, and liquidity risk. The bond market is volatile. The value of most bonds and bond strategies are impacted by changes in interest rates. The return of principal is not guaranteed, and prices may decline if an issuer fails to make timely payments or its credit strength weakens. High yield or "junk" bonds involve a greater risk of default and price volatility and can experience sudden and sharp price swings.
Please consider the charges, risks, expenses, and investment objectives carefully before investing. Please see a prospectus, or, if available, a summary prospectus containing this and other information. Read it carefully before you invest or send money. Investing involves risk, including the possible loss of principal and fluctuation of value.
All indices are unmanaged. You cannot invest directly in an index. Index or benchmark performance presented in this document does not reflect the deduction of advisory fees, transaction charges, and other expenses, which would reduce performance.
This material may not be reproduced in whole or in part in any form, or referred to in any other publication, without express written permission from Smith Capital Investors.
Smith Capital Investors, LLC is a registered investment adviser.
SCI00342