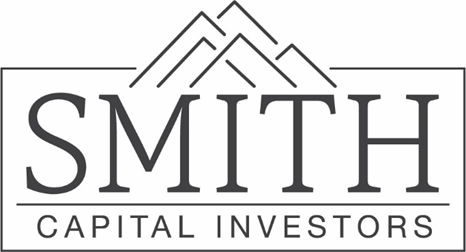 Dear Friends,
We marked the fifth year of our journey as a firm earlier this year. We also commemorated the fifth anniversary of the ALPS | Smith Total Return fund this June. We celebrate both and our partnership with you.
Reflecting on the past, we take immense pride in the performance we've achieved since our inception. Looking ahead, our commitment remains steadfast in delivering consistent risk-adjusted returns while prioritizing preservation of capital. These core tenets have served our investors well over the years and remain our focus.
We extend our heartfelt appreciation to those who entrusted their assets to us from our early days. Your trust has transformed our vision for this firm into reality and paved the way for future growth. Today, we manage more than $3 billion in total assets under management and are grateful for the opportunity in front of us.
While we cherish our historical successes, we recognize that true success lies in our ability to perform in the future. This is underpinned by our disciplined approach and a culture of collaboration, which are the cornerstones of our firm.
From the outset, we pledged to proactively lower fees as our firm grew, enabling our investors to share in our growth. With this, I am pleased to announce that, in partnership with ALPS/SS&C, we are reducing the total expense ratio on the ALPS | Smith Total Return Fund by 5 basis points, bringing the I-share fee to 59 bps. This follows the reduction we made on July 1, 2021.
These steps underscore our commitment to aligning with our clients and growing together.
I also wanted to draw your attention to the ALPS filing of a Core Plus ETF with the SEC. Smith Capital Investors will be the sub-advisor. This ETF is similar to the Total Return mutual fund strategy, offering an alternative vehicle for those who prefer ETFs over Mutual Funds. This is an exciting new opportunity for the firm and our investors. Stay tuned for further updates.
In addition to the total expense ratio reduction and the filing of the ETF, we've expanded our team with exceptional individuals who share our vision. Collaborating with ALPS, we welcome Dan Reams and Chris Butts, bolstering our business development efforts alongside Danny Pantano-Schwab. These individuals work directly with our co-heads of Business Development – Mike Scherer and Ryan Duffy. Additionally, Marcus Manly and Jake Jones join our investment team, further enhancing our credit coverage under the guidance of Jonathan Aal and Garrett Olson. We expect additional hires as time passes and our growth accelerates. Our team – in collaboration with ALPS – registers 21 individuals today, growing from the original six founding team members. We feel incredibly fortunate to be surrounded by talented individuals who share in the vision and mission of the firm.
As we continue to build on the foundations of the firm, we're humbled by the interest shown in our business and the relationships we've made. We're committed to building a firm that better serves you and your needs. Please guide us as your partner on how we can better serve you.
With deep gratitude, I thank all those who have been part of our journey, especially those entrusting us with their assets. Your trust fuels our passion and propels us forward.
Warm regards,
Gibson
Let's keep talking!
Smith Capital Investors
Our mailing address is:
Smith Capital Investors
1430 Blake Street
Denver, CO 80202
303-597-5555
833-577-6484
info@smithcapitalinvestors.com
www.smithcapitalinvestors.com
The opinions and views expressed are as of the date published and are subject to change without notice of any kind and may no longer be true after any date indicated. Information presented herein is for discussion and illustrative purposes only and should not be used or construed as financial, legal, or tax advice, and is not a recommendation or an offer or solicitation to buy, sell or hold any security, investment strategy, or market sector. No forecasts can be guaranteed, and the author and Smith Capital Investors assume no duty to and do not undertake to update forward-looking predictions or statements. Forward-looking predictions or statements are subject to numerous assumptions, risks, and uncertainties, which change over time. Actual results could differ materially from those anticipated in forward-looking predictions or statements.
Any investment or management recommendation in this document is not meant to be impartial investment advice or advice in a fiduciary capacity and is not tailored to the investment needs of any specific individual or category of individuals. Opinions and examples are meant as an illustration of broader themes, are not an indication of trading intent, and are subject to changes at any time due to changes in the market or economic conditions. The information presented herein has been developed internally or obtained from sources believed to be reliable; however, neither the author nor Smith Capital Investors guarantees that the information supplied is accurate, complete, or timely, nor are there any warranties concerning the results obtained from its use. It is not intended to indicate or imply that any illustration/example mentioned is now or was ever held in any portfolio.
Past performance is no guarantee of future results. As with any investment, there is a risk of loss. Investing in a bond market is subject to risks, including market, interest rate, issuer, credit, inflation, default, and liquidity risk. The bond market is volatile. The value of most bonds and bond strategies are impacted by changes in interest rates. The return of principal is not guaranteed, and prices may decline if an issuer fails to make timely payments or its credit strength weakens. High yield or "junk" bonds involve a greater risk of default and price volatility and can experience sudden and sharp price swings.
Please consider the charges, risks, expenses, and investment objectives carefully before investing. Please see a prospectus, or, if available, a summary prospectus containing this and other information. Read it carefully before you invest or send money. Investing involves risk, including the possible loss of principal and fluctuation of value.
All indices are unmanaged. You cannot invest directly in an index. The index or benchmark performance presented in this document does not reflect the deduction of advisory fees, transaction charges, and other expenses, which would reduce performance.
This material may not be reproduced in whole or in part in any form, or referred to in any other publication, without express written permission from Smith Capital Investors.
Smith Capital Investors, LLC is a registered investment adviser.
SCI00393